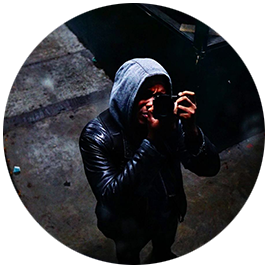 Thank you! I will be in touch!
BOOKING A SHOOT | THINGS TO KNOW
%50 of the estimated total cost of the photo and/or video project must be deposited in order to secure your booking. Rescheduling is available up to 48 hours before the scheduled date and the rest of the total payment is due at the beginning of our shoot. Deposits are fully refundable up to 24 hours after submitting your Retainer. However, after 24 hours refunds are no longer available. You are allowed to reschedule your shoot one time with no additional costs. Trying to reschedule a second time will result in you having to submit another retainer fee/deposit. In the event of a total cancellation and/or multiple rescheduling the original "Retainer" becomes an "Inconvenience Fee" and will not be returned or applied to future shoots. 
All photo and video shoots require contracts and media release forms to be signed and filled out by all parties involved.
I release all materials that I consider to be of use and consistent with my brand and standards of reputable work. What does that mean? It means anything that we create, 10 or 100+ photos will be yours to own at no additional cost unless stated otherwise. However, to have any special edits an additional fee will be charged (see 
Rates
 for pricing) and an additional fee will be charged for any Media Storage Device(s) or Cloud Storage (i.e. Flash Drives, CDs, DVDs, or Google / Dropbox Cloud Services) that is required to deliver or host the files. If you have your own devices for storage then you are good to go.